Lawn care flyers and door hangers are one of the best ways to win MASSIVE amounts of new clients at a low cost.
Since everything is online nowadays, most people assume print marketing is dead.
… But they couldn't be more wrong!
Did you know that 90% of direct mail gets opened? That's an astounding number compared to only 20-30% of emails that get opened.
And even though flyers and door hangers aren't considered direct mail, the same concept applies. People check their print mail a lot more than emails.
But everything is online nowadays: TV, magazines, newspapers.
As a result, SO MANY businesses have turned to digital marketing – including lawn care.
Now, even lawn care marketing has turned to the virtual world with Google and Facebook ads.
Even though digital marketing is an awesome way to gain more clients, you still can't bypass 9-arounds with the traditional lawn care flyers and door hangers.
Bottom line: lawn care flyers and door hangers are still effective. Here's how you use them to help you win more clients…
Grow Your Lawn Care Business… Faster (and with Less Stress)
Get happier clients. Grow a healthier business. Service Autopilot is your one software for everything.
Instant invoicing
Better scheduling
Manage your clients and employees all in one system
1. Don't Copy Other Lawn Care Businesses
Reason #1: they're terrible. Most lawn care owners don't really know what they're doing.
Reason #2: there are four keys to a good door hanger:
Great Headline
Believable Deadline
Immediate Call to Action
Compelling Offer
Your business is unique. And your offer needs to make you a profit.
Therefore, your offer needs to be UNIQUE to your business.
When you copy someone else's offer, you can't be certain if your offer will make you money, which defeats the whole purpose of marketing.
For example:"Free First Mow!" If you try this offer, but most of your potential clients are "one and done" then you're going to give out a heck of a lot of free mows… and never create long term clients.
Create an irresistible offer that's right for your business and ideal clients.
Find Out the Emotions and Benefits YOUR Clients Care About
2. What Do Your Lawn Care Clients Care About?
These are the kinds of things you need to think about…
What month do people want a trim lawn?
What time of year does Mrs. Smith start thinking about her flowers?
When are the moms and dads most concerned about fire ants and pests in the grass?
When a client reads a door hanger, what will they actually care about right now? Nobody wants to hear about fall cleanups in the spring.
Grab your clients' attention by answering their most immediate questions.
Focus on the one thing they care about most right now. Then, build your headlines around that one problem or need.
3. Create Professional Lawn Care Flyers (that Sell Work)
Here's the truth about lawn care door hangers and flyers: most people will only read the headlines.
Use this to your advantage.
You've got to find a way to catch your client's eye, or at the very least, you want your clients to remember you.
Every single part of your flyer must exist to either:
A) Tell your client how to purchase your services
… or B) Keep your client reading the flyer, so they will eventually get to part A (buy your services!).
Do whatever you can to avoid making your door hanger just another thing to put in the trash.
4. "Prettier" Does NOT Equal More Business
The problem is that a good lawn makes a good reputation. In this business, prettier almost always = more business…
… except when it comes to print marketing.
You know those "official looking" envelopes that always turn out to be junk mail? They're not pretty at all, but they keep sending them for a reason: they work.
Here's what your flyers should do:
Print in color
Get to the point ASAP
Use high quality or glossy paper (when possible)
Whatever you do, don't be cheap with your flyers.
The biggest expense is distribution, so you want to make sure your flyers look high quality.
Here's what your flyers should NOT do:
Don't get too fancy with fonts (be consistent)
Don't sacrifice useful information for "artistic integrity"
Don't use too many stock photos (I find that photos that look "homemade" work much better)
How do you find the balance? Test your marketing pieces.
To maximize the potential of your marketing pieces, I recommend you track which ones work and don't work. A Lawn Care Software, like Service Autopilot, can easily do this for you.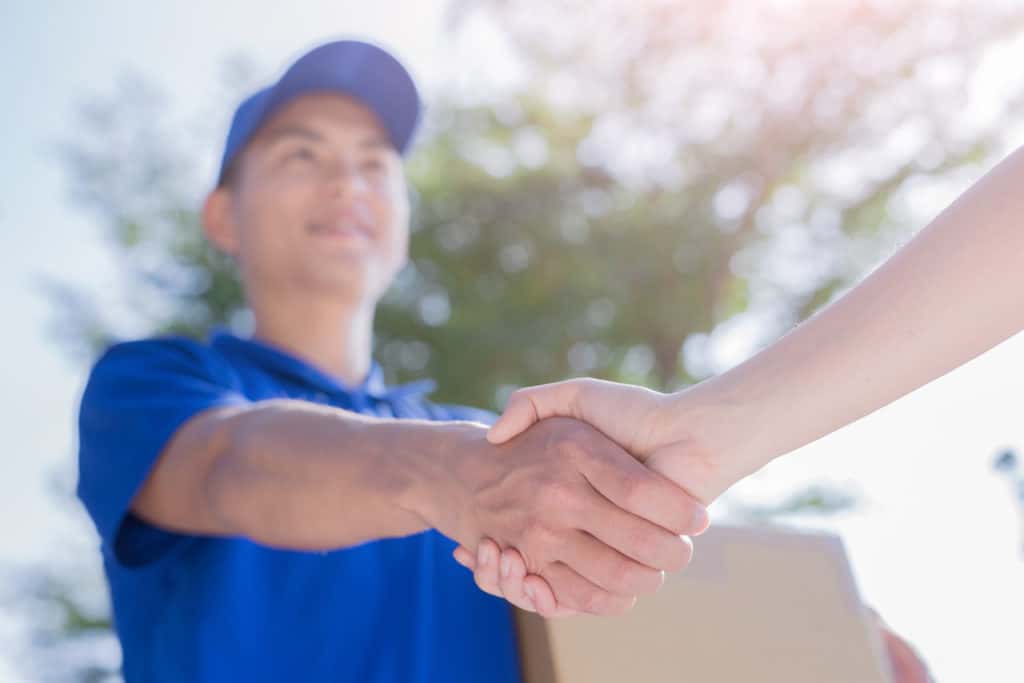 5. How to Make an Offer that Can't Be Refused…
It's the end of a 100 degree day.
You mowed 15 yards today.
As you get back in the truck (the seat buckle burns to touch), somebody offers you the most beautiful thing you've ever seen: an ice–cold beer. There's still some frost on it.
Now that's an offer that can't be refused. How can you make one like this – one that actually makes you money?
Use these tips to make your offers unrefusable:
Your offer must be something your clients are willing to pay for
Make your offer an "invitation, not a pitch." Nobody wants to be "hard sold"
Your offer must hit them at the exact right time (like an ice-cold beer after a long day at work).
Promise something juicy – "a perfect backyard paradise" or "a stress-free weekend" – and your marketing effectiveness will skyrocket.
6. Create a Sense of Urgency
If you've written any marketing pieces, you know how effective this can be.
Give your clients a deadline.
When you give your clients a deadline, the perceived value of your offer and services goes way up. It encourages people to buy sooner, rather than later.
Here are a few examples:
"Act now! This deal expires in July!"
"Our schedule is filling up fast. Only 11 spots left!"
"Due to our full schedule, we will only be in your neighborhood until the end of next week. Call now to get an appointment before it's too late."
7. Give Your Clients a Clear "Call-to-Action"
A flyer without a clear Call-to-Action is like a check without a signature: useless.
Tell your clients the next action you want them to take RIGHT NOW. Most of the time, this means that you tell them to call you and ask for a quote.
Keep it simple. Do NOT make them jump through hoops.
At this point, if they've taken the time to read your lawn care flyer, they're already halfway to signing up for your services. All you have to do is get them to act.
BONUS: Make Digital Lawn Care Flyers & Door Hangers
In addition to your 9-arounds, you should consider creating digital lawn care flyers and door hangers.
Facebook is a low-cost marketing option that allows you to directly target your ideal audience and set a daily budget that best meets your needs. This makes Facebook ideal for amplifying the effect of your marketing.
Start taking advantage of Facebook's easy-to-use tools, so you can start selling more work through digital lawn care door hangers TODAY.
---
Get 7 of our best performing flyers (tested over 8+ years), put into print-ready templates.
Instructions included.
---
Win More Clients Through Lawn Care Flyers
When done correctly, print marketing is still extremely effective – and it's even more effective when combined with digital marketing.
When you have the right tools under your belt, flyers and door hangers are one of the fastest, most cost-effective way to gain more clients and upsell your services.
Follow these strategies to help you start winning more clients for your lawn and landscape business RIGHT NOW.
---
---
Originally published June 14, 2017 5:45 PM, updated July 7, 2020 1:53 PM